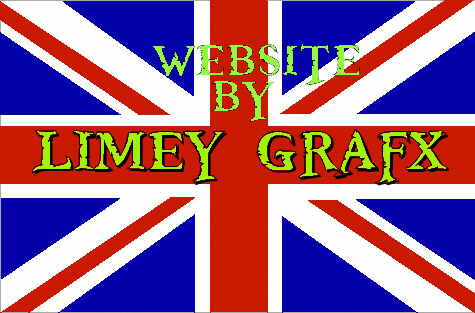 Click Here
To Email
Local Weather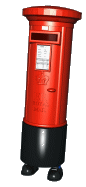 CAR STUFF
I guess I am a bit of a VW fanatic. I got the 'bug' (pun intended) in 1977 when I bought a 1967 VW Beetle as my first car in the USA. Had never had one before and learned a helluva lot on the 67. I learned how they are prone to rust along the sides where the heater ducts run, this being partially due to the running board mounts rusting and partially due to the rear mount bolt for the front fender rusting through. Anyway, the water gets in the channel along the side and has no way to get out, therefore, here comes Mr. Rust. Did a fair bit of patching on the 67. Also learned that the heating systems in these cars is not the greatest in Northern Illinois winters, but with good ductwork and heat exchangers it's adequate. That little air-cooled engine is a marvel, mine had the 1600cc single port type and it was a strong little bugger. I also discovered later that the engines were pretty easy to remove and work on. I did learn it was best to run single weight engine oil, as it seemed to eat mutigrades. Anyway, I was hooked, had a progression of bugs, buses, campers and even a dual cab pickup. Drove one 1968 camper out to California and back, did 4300 trouble free miles. Best investment I made for that trip was a porta-potty for the kids, saved me a lot of stops. The inside layout worked great as the back seat folded down into a double bed, so when the kids got tired they slept there, then when I got tired I slept in the hammock type bed in the pop up top……such luxury : )
Not sure when I bought my first water cooled VW, but I remember it was a 1977 Rabbit 2 door, drove that for a few years till the day somebody ran a stop sign and moved the front over a foot or so. Have had a progression of Rabbits now and STILL own a 1981 Convertible which I have owned since 1976. In the spring of 2008 I sadly bid farewell to my1981 Pickup and 1983 4 door. I think the 83 4 door was related to a Timex watch because it was the one my kids drove a lot when they first started driving and it was run out of oil twice, run out of coolant twice, hit in the back twice, daughter rear ended two people and got side swiped at the front……….and it was still running strong and didn't look too bad either. It had the license plate "TUF BNY 1", I will let you figure that out.
I also like Volvo's and have had a few of those, 2doors, 4 doors and wagons to the last one which was a 1988 740 4 GLS 4 door.
I have had a few American cars too, one that I remember well was a Pontiac Astre wagon, even with new tires that thing did not go in snow, didn't keep it long. Had a couple of jeeps, had a 1953 Willys CJ3B. Autumn of 2007 I must have had a premenition of some sort as I bought a 1993 Ford Ranger with a 4 litre V6 and a 6.5 foot snow plow. 2007/2008 winter was one of the worst since I moved here in 1977, 65+ inches of snow, used the heck out of the plow. Unfortunately, due to my replaced left knee and the fact that the truck had a very heavy clutch I sold it in 2011. I did replace it with another Ford Ranger 4x4, a 2001 Ranger Edge but this one has an automatic transmission so its a lot easier on the left leg. I also have a 2003 Ford Escape which is my old fart car as it has air, cruise, automatic transmisson, 3 liter V6 and gets great gas mileage, its excellent on trips or just around town.
So, Im not prejudiced against US built vehicles, but don't get me started on US built bikes.........hehehe.